We were invited to attend this bijou festival at Didcot Civic Hall yesterday, and what a delightful afternoon it was. It was our first time in the town and the journey through the Oxfordshire villages such as West Hagbourne was lovely. We were fortunate enough to be playing on the outdoor stage and our set was sandwiched between the hilarious Troubshort and Turnipseed (below) and the virtuoso solo guitarist, Rory Evans.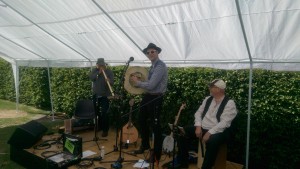 There was also of course a fine selection of beers and ciders on offer –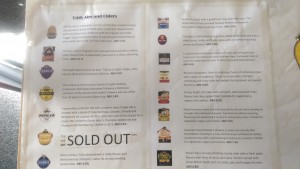 Thanks to Neil from Didcot Live for organising the whole event and to Colin our sound man for mixing us so well. We're looking forward to playing at one of the regular Friday Didcot Live events at the Civic Hall in the future.